I love colorful flowers and I would love to decorate my room with different types of flowers. Recently, I found a Sakura wall sticker on the internet. It is just amazing. As we all known, Sakura is from Japan. Their flower season is very short. It blooms and dies quickly. But it also shows their beauty of short times. It may tell us characteristics of the people on the island.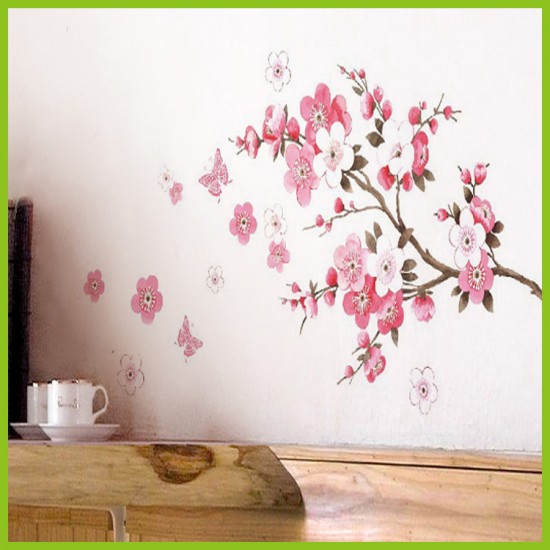 It was applied on the wall in my bedroom. Every night I fall asleep by looking at this Sakura wall sticker and every morning I wake up by seeing it. It brings much happiness for me. It also brings something differently for me. It makes me to think about the island, the people, the culture which different with us. It makes me think too much, I think. With this Sakura wall sticker applied in my small room, I began to search the information about them, began to download the music about them, and began to learning how to distinguish what is possible from what is impossible. Yes, it really made me think deeply.
For me, it is cheap is another reason to apply. However you don't need to spend too much for decorating. But it still reflects your tastes and personality and shows your interests about living. When visitors enter your room, they would be impressed by your specially point of view on the eastern world.
Then, All designs are pre-cut in different shape, you just peel them off individually to create your own design (theme) and place them that way you like. They will go on any smooth, dust free, dry surface, Wall stickers are removable, they won't damage the wall, no sticky residue is left behind and certainly no repainting. Just peel and stick, no tools or no paint.
The color is pink and white. It creates a sweet and warm environment for you.